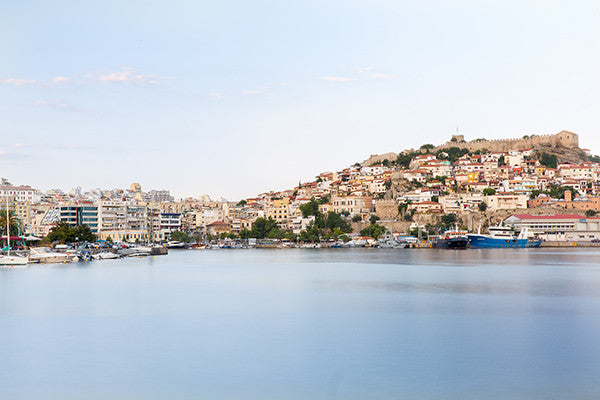 This view of the coastline of Kavala, Greece, is one you might expect from a boat or ferry- calling out and welcoming you to the mainland.
➤ THE GREECE COLLECTION

The mythic beauty of ancient Athens, the turquoise seas, the olive trees that smell so sweet...it's enough to make your heart go opa! There's a slow savouring of life where two-hour coffee breaks make sense and boats stay adrift in harbours. Even if it's all Greek to you, why not escape to this island paradise and crush on those sunsets while you sip a glass of wine?

8x12"
11x17" on 12x18" sheet of paper 
16x24" on 20x30" sheet of paper 
20x30" on 24x36" sheet of paper 
(all dimensions in inches)