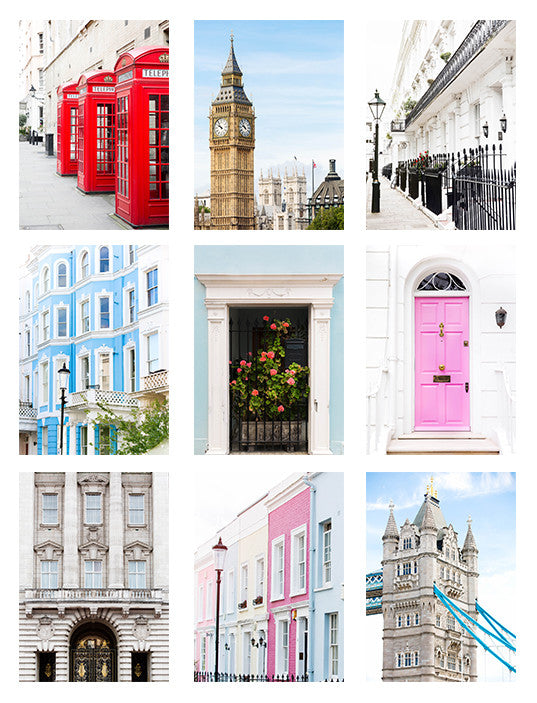 CLICK HERE TO SEE OUR PRINT PACK STYLE GUIDE 
Set of 9 London Prints.
Unlike the rest of our fine art photography prints these mini print packs are printed on cardstock paper. This pack comes with 9 envelopes for each print.  There are endless fun and inspiring ways to decorate your home and office space with this fun print pack.  Get creative & enjoy!
FUN WAYS TO USE THE PRINT PACKS
Use them all to create a perfect symmetrical gallery wall.

Break up the pack & frame them individually or in parings around the house.

Take a few of your favourites for your desk at work.

Divide & conquer! Gift one to friends, family or co-workers. 

Fun Idea: Put it in a little frame for their desk at home or work (see inspiration images below)

Washii tape them around your work area for extra boost of inspiration!